Do you think you know about the Yorba Linda Auto Service team? You might have met one or two of us, but not the entire team. Here, then, are some "fun facts" about the team that you might not have known!

Tim Guy
Tim has worked in the hospitality industry for over 10 years. Along with being a Service Advisor, Tim also does our marketing and community outreach. Tim is continually working on his service writing skills by taking service writing classes in his spare time. On the weekends Tim enjoys hiking the Azusa Mountains, riding his motorcycle, and golfing. He also likes to go to the desert for target shooting and off-roading in his jeep.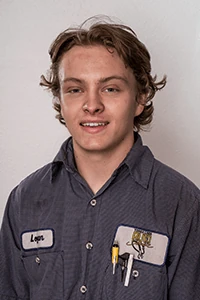 Logan H.
Logan is a Professional Automotive Technician, which means he gets a kick out of fixing nearly anything you can throw at him, at least in the way of automotive problems.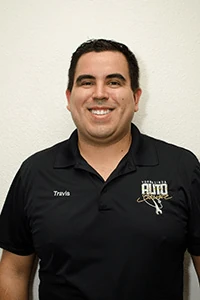 Travis Guy
Travis is a Service Advisor, who joined the YLAS family after earning his degree in sports journalism at Northern Arizona University. He then worked as a sports journalist in Cottonwood, Arizona. Travis has been working at Yorba Linda Auto Service since high school when he would clean the shop to earn money. When he is not working, Travis enjoys watching and attending Angels, Arizona Cardinals, and Oregon Ducks games (depending on the season). After work Travis also likes to participate in kickboxing and grappling, or cooking something delicious at home.
Brett
Brett is an ASE-Master Certified technician. He joined Yorba Linda Auto in 2018. He is a Universal Technical Institute graduate with honors. He is an "ASE certified L1 master auto technician with a smog license".
Chris P
Chris has been a great addition to the YLAS family. In his spare time, you can find Chris riding his bike at the Fullerton loop or in Carbon Canyon. Chris continues his pursuit of automotive knowledge by attending automotive seminars and training classes. Chris is also the resident YLAS alignment specialist.
Dan Guy
Dan Guy, owner, and operator, has over 35 years of experience in the automotive repair industry. After graduating from Esperanza High School and then Arizona Automotive Institute Dan earned his first ASE (National Institute for Automotive Service Excellence) certification in 1979. Dan specialized in Japanese vehicles from 1980 to 1999. Dan has earned his Accredited Automotive Manager Degree from AMI (Automotive Management Institute) Dan lives in Placentia with his wife Tweety and three kids. Dan is a current board member and past president of ASCCA Chapter 48 (Automotive Service Councils of California, North Orange Chapter 48).
The next time your vehicle requires service or repair, we invite you to let our YLAS team take care of it. Yorba Linda Auto Service is located at 801 S Lakeview Avenue, Unit G, Placentia, CA 92870. Schedule an appointment for service or call us if you have questions about your vehicle. We are here to serve, and look forward to seeing you soon!